College Promise News
2021 College Edition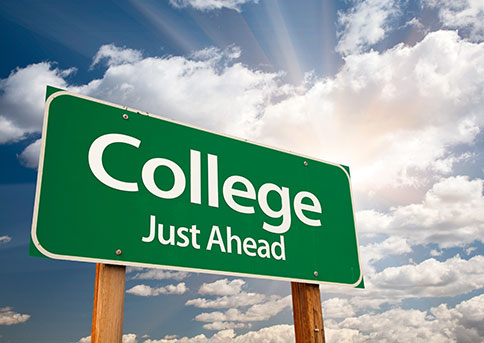 For this news post, we are providing a special college edition for mentors with juniors or seniors.  The information here will also prove useful in the future for other mentors.
Information for Seniors
Admissions
Hopefully your student has submitted all college applications and has begun to receive admission decisions.  While certain partners have strict deadlines for admission or to be considered for the College Promise Scholarship, others have rolling admission and will continue accepting applications until May 1 or beyond.  Make sure your student works with Jenni if they have questions about what options are still available.
Interviews
Many of our selective College Promise partners have an interview process to select the recipient(s) for the scholarship.  This can be an intimidating part of the process, but by being prepared, students will have the confidence and knowledge to perform their best.
We strongly encourage students to get to know the university by perusing their website and locating any other relevant information.  While students do not need to be an expert, they should know basic information about the institution (history, mission, values, etc.) and what it has to offer (programs, co-curriculars, facilities, etc.).  Students should also think about what they might be asked beforehand.  Overall, university representatives will want to see that the student has a clear purpose in terms of why they want to attend that school and what makes them an exceptional candidate.
Financial Aid Awards
Your senior may begin to receive financial aid award letters either online or in the mail.  Students are encouraged to contact the financial aid office with questions about their financial aid award decision.  Sometimes, financial aid awards can change if a student provides new information, such as an updated GPA or test score, to the college.  Additionally, students can also contact the financial aid office in order to confirm that their FAFSA and any additional financial aid documents have been received.
Scholarship Opportunities
Seniors should be mindful of application deadlines for outside scholarships.  Great opportunities for local scholarships include the Dayton-Montgomery County Scholarship Program (https://dmcsp.org/) and ScholarshipConnect (https://www.daytonfoundation.org/scholars.html) Sometimes, local businesses and faith based organizations provide college scholarships.  Students should contact their school counselor to learn more about potential scholarship opportunities in their area.  In addition, students can also search online for national outside scholarship opportunities by using the following resources:
Future College Athletes
All students planning to play Div I or II athletics must register with the NCAA Eligibility Center or the NAIA Eligibility Center.
Future Performing Arts Students
Students planning to pursue a performing arts major/degree should be mindful of programs that require additional materials, such as a portfolio or recordings.  Some programs may require students to complete an audition, either virtually or in person. Check the program's website for more information.
Information for Juniors
College/Postsecondary Search Process
This is a good time for junior students to contact their school counselor to schedule a college counseling meeting.  During that meeting, students can find out what resources their school has to help them with their college/postsecondary search process.
Juniors should begin to reflect on what they want from their college/postsecondary experience. Here are some factors to consider when thinking about the college/postsecondary experience:
Location of college and distance from home
Size of student body, average number of students per class and student-to-faculty ratio
Majors and academic programs, such as study abroad and research opportunities
Campus environment and surroundings (urban, suburban, rural, etc.)
Cost and financial aid availability
Weather
Career service offerings
Standardized Testing
Now is the time for juniors to create a standardized testing plan.  Colleges accept both the ACT and SAT; however, ACT is widely accepted in Ohio and will be offered at no cost through the high school.
Many colleges and universities are now test-optional, which means test scores are not required for admission.  Even with more colleges moving in that direction, we encourage students to take the test and do their best because strong test scores could improve admission prospects and/or scholarships available.
Testing should begin in the winter/spring of junior year.  Contact your school counselor about testing opportunities at your school, as well as ACT and SAT fee waivers.  Click the following links to learn more about the ACT and SAT.
College Night
Our annual College Night (for juniors) is scheduled for Wednesday February 24, 6-7:30 p.m.  We provide information about the scholarship process, and our partners share more information about their college or university.  All juniors are expected to attend.  Please check your email for meeting details.