College Promise News
Student Enrichment Opportunities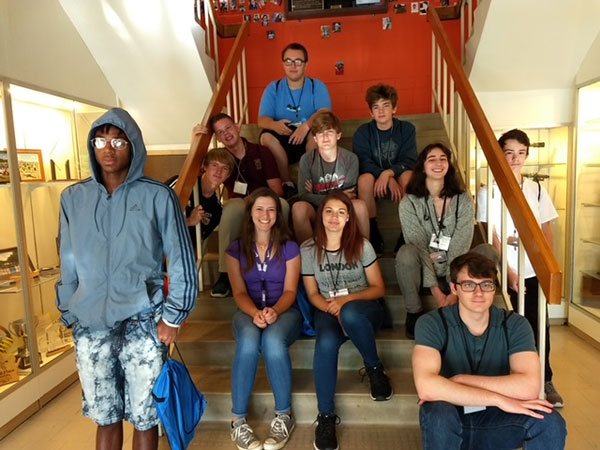 As we can all recall from our youth, summers go by quickly.  However, they can also drag on without some direction.  We want our students to remain engaged over the summer, and some ways they can do so is through activities, camps, or work.  As you talk with your student, try to encourage him/her to make the most of their time. 
We have money set aside to help students with an enrichment opportunity (up to $500/student).  While many overnight camps are much more expensive, students can also look at discounts or scholarships for students with financial need.  Here are some ideas you can a pass along as you help your student make a plan for summer!
Camps
For rising seniors, the free Student Citizens opportunity through Miami University: https://humanitiescenter.miamioh.edu/student-programs/student-citizens 
Academic Camps at Ohio Northern University: https://www.onu.edu/camps-and-events
UD Engineering Camps: https://udayton.edu/engineering/k-12-programs/see-ud/residential-experiences.php
STEAM/STEM Camps: https://www.classroomantics.com/dayton-summer-camps/?gclid=Cj0KCQjwpImTBhCmARIsAKr58cz2RyZz1cxc-AwzhgfKogOOUcZ70Dgmkg5fyJJypL7fNGla5ARCNe0aAhjDEALw_wcB
Various Summer Programs: https://www.downtowndayton.org/things-to-do/summercamps/ 
Employment
Youth Works, the county's summer youth employment program: https://thejobcenter.org/youth/youthworks/
City of Kettering Parks, Recreation and Cultural Arts Summer Employment: https://www.playkettering.org/join-our-team/
City of Dayton Department of Rec Summer Employment: https://www.jobapscloud.com/DaytonOhio/sup/bulpreview.asp?R1=22&R2=4069&R3=001
Five Rivers MetroParks Seasonal Employment: https://www.governmentjobs.com/careers/fiveriversmetroparks
Please note, this is not a comprehensive list but a few ideas to get you started.