College Promise News
Student Spotlight: Ikram Hennaoui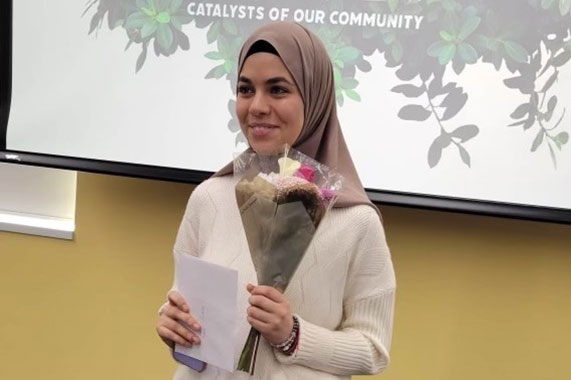 Ikram Hennaoui, a 2020 graduate of Fairmont Kettering High School, is part of the Montgomery County Ohio College Promise Program. Ikram is going into her senior year at the University of Dayton and is majoring in Psychology.
Ikram is very involved on campus.  She is an active participant in the Muslim Student Association (MSA). She recently led the project to create the MSA House. Ikram said, "Since my freshman year, I had wished for a special place where Muslim students could feel comfortable, supported, and connected while practicing our faith. When we received confirmation from the university that our registration for the MSA house was accepted, it was a moment of pure joy."
Due in part to her leadership in MSA, Ikram was a 2023 recipient of the Women of UD award, which celebrates remarkable contributions made by women throughout the university.  The theme, "Catalysts of Our Community," focused on honoring faculty, staff, and students who have played pivotal roles in enriching the community in diverse ways.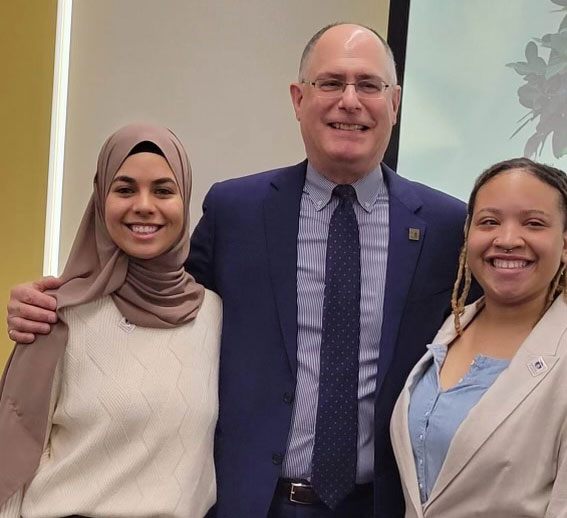 Her mentor, Paul Labbe, had a profound impact on her life. She shared that their conversations were "thought-provoking" and got her to push beyond her limits.  Reflecting back upon their time together, she said, "His unwavering support, invaluable advice, and belief in my abilities have shaped the person who I am today."
After Ikram graduates, she will pursue a master's degree in Industrial-Organizational Psychology and eventually embark upon a career working with businesses. We are inspired by Ikram's many accomplishments and will be cheering her on senior year and beyond.