College Promise News
Student Spotlight: Michelle Hwang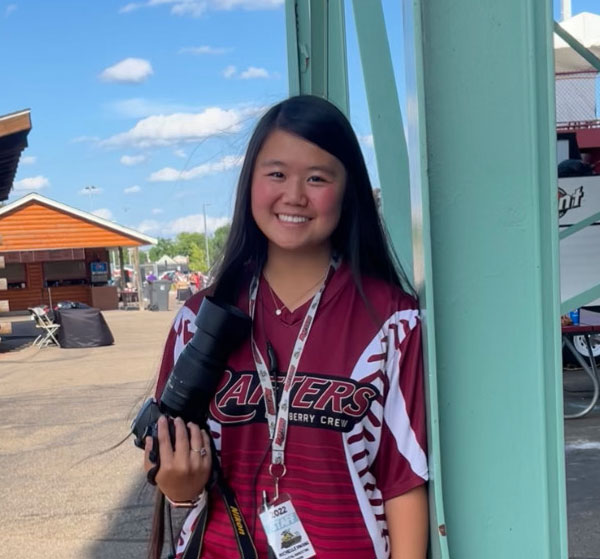 Michelle Hwang, a 2018 graduate of West Carrollton School, is part of the Montgomery County Ohio College Promise Program. Michelle graduated in 2022 from the University of Dayton through the Flyer Promise Program with a Bachelor of Science in Business Administration in Marketing and Management Information Systems with a concentration in Digital Marketing.
Throughout her collegiate career, Michelle had many great opportunities, including working as a Flyer Promise Scholars Student Advisor, a Marketing and Promotions Intern with the Casper Horseheads Baseball Club, and an ESPN+ Crew Member for University of Dayton Athletics. She said, "My favorite part about college has been my network. The connections I've been able to make, professional or social, have really made my college experience what it is—from working March Madness to participating in College GameDay!"
Michelle is furthering her education by earning an MBA with a Marketing concentration at the University of Dayton. She would like to pursue a career in the sports industry, and her dream job is to work with the Columbus Blue Jackets. We are confident she will get to where she wants to go!