College Promise News
Student Spotlight: Mikayla Van Brederode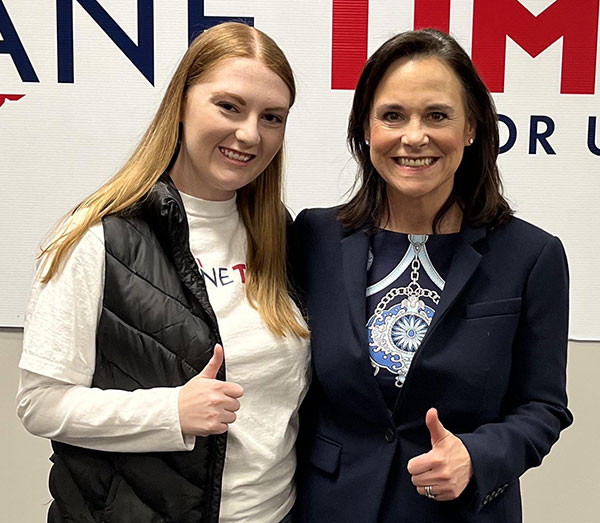 Mikayla Van Brederode, a 2018 graduate of Brookville High School, is part of the Montgomery County Ohio College Promise Program. Mikayla is dual enrolled at the University of Dayton through the Flyer Promise Program in her undergraduate and graduate programs. She will graduate this spring with a Bachelors of Arts in Political Science and this summer with her Masters of Arts in Public Administration.
Mikayla has challenged herself inside and outside of the classroom during college. She has been actively involved as a Residential Assistant, in the University Honor's Program, and in the Political Science Honors Society. She also participated in Model UN, where she helped execute a small-scale Model UN Conference for high school students. Currently, she is interning with Jane Timken's Senate Campaign and previously interned for Congressman Mike Turner. Her future career plans are to serve as a staffer in State or Federal Congressional office.
Mikayla is thankful for the opportunities to network in her future career field and sees the ability to attend the University of Dayton as a life-changing opportunity. We admire her drive and know a great many will benefit from her work as a public servant.