College Promise News
Student Spotlight: Sky Calderon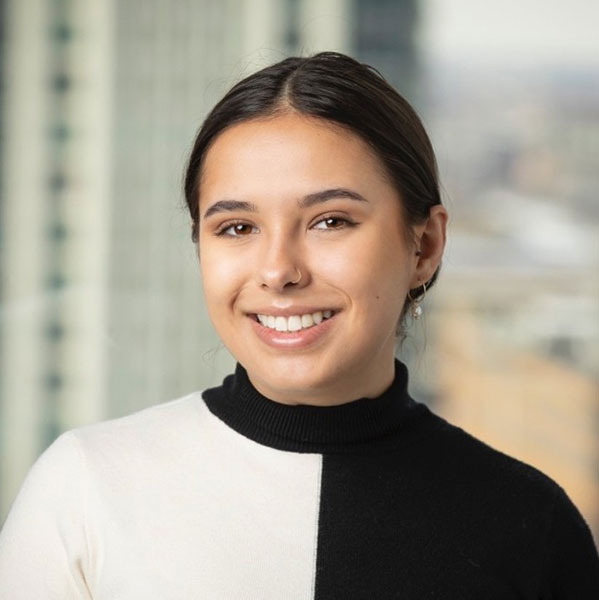 Sky Calderon, a 2017 graduate of Fairmont Kettering High School, is part of the Montgomery County Ohio College Promise Program.  Sky graduated from Denison University with a Bachelors of Arts in Religious Studies and a Minor in Black Studies.  She is currently attending Harvard Divinity School and is expected to complete her postsecondary degree in May 2025.  
When talking more about her time at Denison, Sky explained that her liberal arts education gave her structure, grit, and the language to talk about important issues.  She said, "I will never take higher education for granted.  Education is power, and I am committed to paying my education forward."  One of her favorite aspects about college was the relationships she formed with "awe-inspiring" professors, such as David Woodyard and John Jackson. 
College Promise connected Sky with her mentor, Sonnie Kasch, who continues to be a very important person in her life.  Thanks to the College Promise scholarship, Sky was fully immersed in the campus community.  She said, "Without the burden of college debt, I was free to focus on passion projects, friendships, and my professional and academic development."
After Sky graduates with her Masters of Theological Studies, she would like to pursue a career in law.  She shared that her theology background will provide strong reading, writing, and critical thinking skills.  As a result of her faith, Sky is ultimately motivated to help others.  She is in the perfect position to do a lot of good in the world.