College Promise News
Student Spotlight: Steven Chen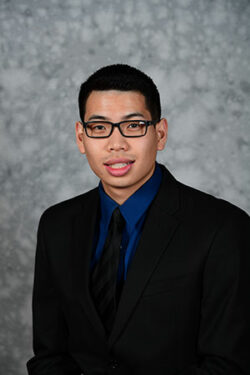 Steven Chen, a 2015 graduate of Brookville High School, is a Montgomery County Ohio College Promise Program alumnus.  Steven graduated from Cedarville University in May 2019 with a degree in Information Technology Management.  In college, he was actively involved in intramural sports and Army ROTC.
After graduation, Steven was commissioned as a Cyber Officer in the United States Army.  From there, he went to Augusta, Georgia, for two years for Cyber Warfare School.  He has since been stationed in Washington, D.C. with the United States Army Cyber Command.
Steven said of his College Promise mentor, "Dr. Bobby Beavers dramatically influenced my high school education, as well as my life, through his servant leadership."  They have remained in contact over the years.  Dr. Beavers now mentors Steven's younger brother, Brian, as part of the program, meaning he has had a profound impact on the entire family.
College Promise is proud of all Steven has accomplished.  He is currently deployed until the end of 2021, and we wish him a safe and healthy return.