College Promise News
The State of College Promise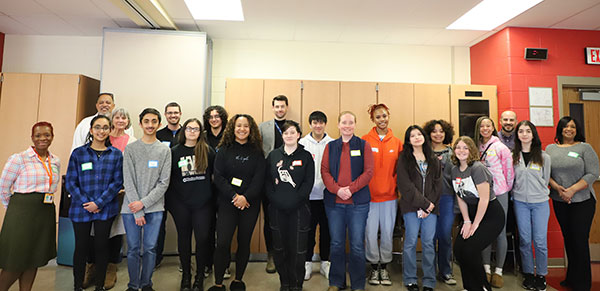 Dear Friends,
Please find a quick update on Montgomery County Ohio College Promise. This past year we:
Welcomed our first Student Support Specialist to better connect with students, families, and their mentors.
Received a grant from the Scarlet Feather Fund, helping underrepresented students from West-Dayton access college opportunities.
Organized engaging social gatherings at high schools for scholars and mentors, fostering connections.
Celebrated the success of our scholars and welcomed new freshmen at our annual dinner.
College Promise continues to provide economically disadvantaged students an opportunity to attend and graduate college at little-to-no cost to their families. College Promise alumni now give back as teachers, mentors, and board members.
Applications are open for our 14th cohort of College Promise Scholars, which we will select in February. We value our mentors, and we will ask community members to again volunteer this year. We remain proud partners of 14 regional colleges and universities, offering diverse postsecondary opportunities for our graduates.
Stay tuned for a mailer highlighting the impact of our work and more details about our first Annual Campaign!
Thank you for helping us transform the lives of young people in our community.