College Promise News
Wittenberg University Spotlight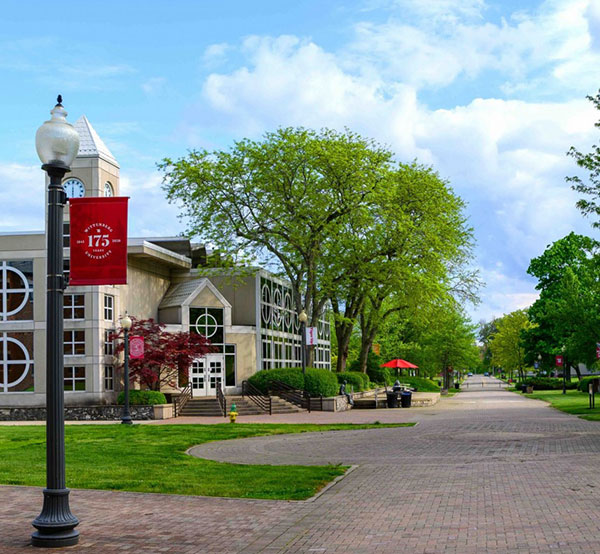 A few times a year, we will highlight one of our partner colleges and universities.
This leading liberal-arts college—just 30 minutes outside of Dayton—is known for its warm hospitality, excellent academic standards, and its beautiful campus.
Founded in 1845, Wittenberg University has about 1300 full-time students from 33 states and 7 countries.  Wittenberg challenges students to become globally responsible citizens, to discover their calling and to be agents of service, compassion, and integrity.   While the school is small, many of the experiences offered match or exceed other schools of larger size. 
One of the more unique learning opportunities offered at Wittenberg is their Cooperative Education program.  Students typically spend three years at Wittenberg and then one or more years with another university before earning their degrees.  This allows the student to gain an important educational foundation and an opportunity to attend some of the most well-known universities in the country, increasing their knowledge in the field of study.
Cooperative programs include:
Wittenberg accepts both the Wittenberg Application and the Common App  The campus is holding a Junior Preview Day on Monday, January 16th at 10:00 am.   This is Martin Luther King Day (when local high schools are closed), making this a great day to learn more about all that Wittenberg has to offer.   Click Here to register and learn more.